Tele-medicine
Simple • Intuitive • Digital
Have your doctor's appointment wherever you are.
24h a day, 7 days a week.
In thinking about your health, 88i offers you the tele-medicine product.
Adult and pediatric care, helping not only your health, but your family's as well.
Service is delivered through the website or app by video calls.
The system operates 24 hours a day, 7 days a week.
The prescription is sent by email with the physician's electronic signature.
Monthly Instalment
BRL

25,88
Unlimited Appointments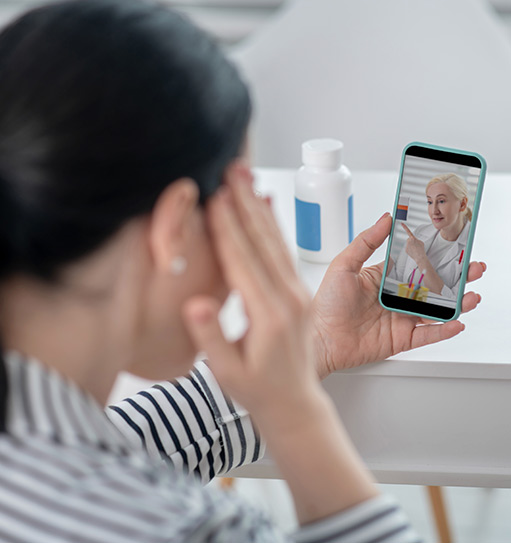 Frequently Asked Questions
What are the forms of payment?
88i accepts payments by Credit Card and Bank Payment Slip.
What do I do in case of an unforeseen situation?
Contact us in the way of your preference: on WhatsApp +55 (11) 97803-8881, by email: contato@88i.io or on the chat.
Will my credit card's limit be compromised?
No. This is a monthly installment debited directly from your credit card without committing your limit.
Can I cancel the service?
Yes. After the 3 months fidelity period, the service can be cancelled.
How can I schedule my appointment?
On the 88i website, directly in the customer log in area.
Is there a time limit to schedule appointments?
No, appointments can be scheduled 24 hours a day, 7 days a week.
Is there a cap for the number of appointments in one month?
No, you are entitled to schedule as many appointments as you want.
Is there a grace period for the appointments?
No, once the product has been acquired, you can start scheduling appointments.
Have medical care at your disposal 24 hours a day
Contact Us
Want to know more about how we can help?
Please contact us.
Susep Process nº 15414.618702/2020-10